This week's featured Etsy artist on my blog is a chef,
Sparkles Kitchen
! I traveled to Paris last summer with my family and I'm really missing the macaroons!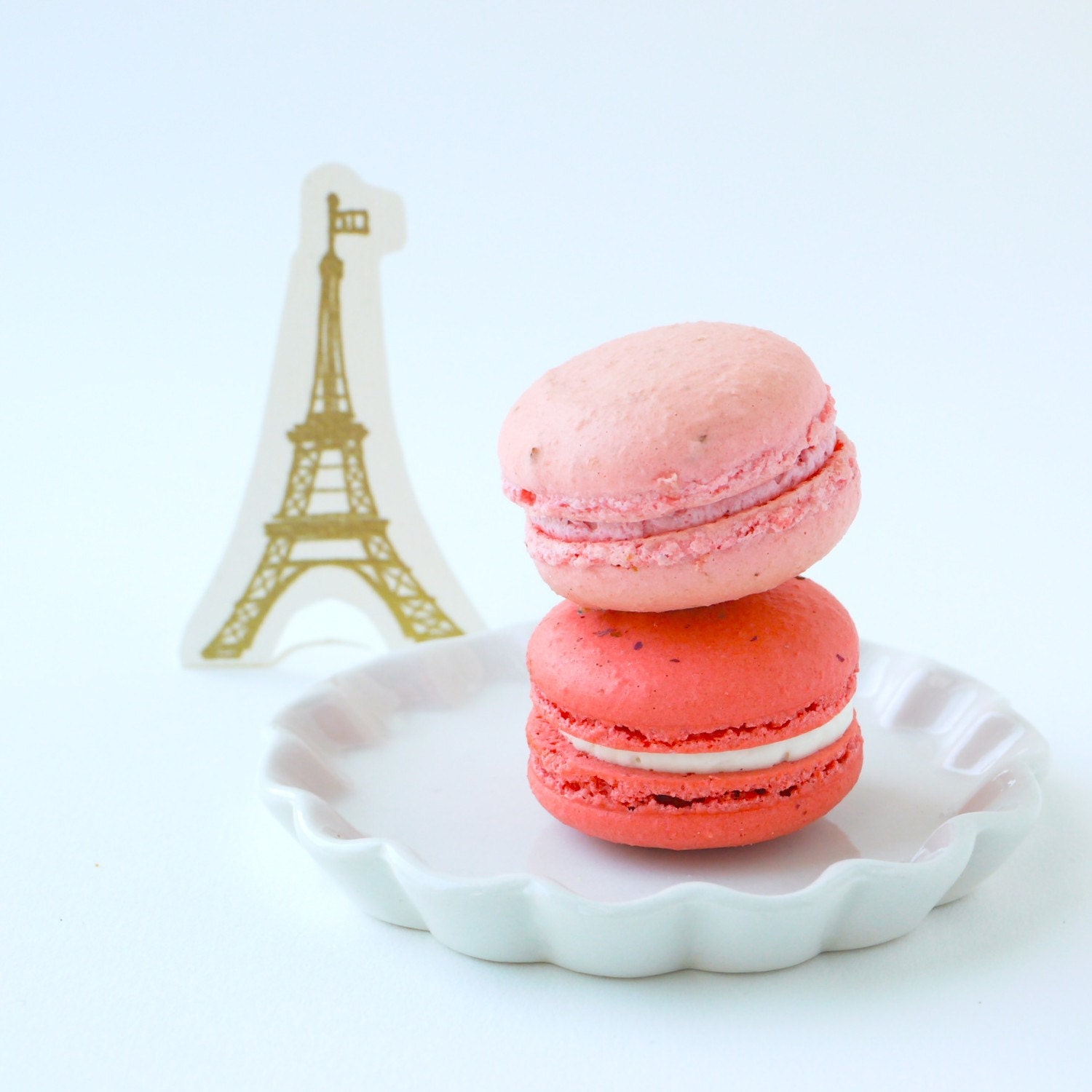 From the chef:
"I'm not a professional cook and I can't explain why I love baking so much! I guess it's because i feel that there is nothing more heart-warming and satisfying in the world when people I care smile and enjoy the food I made for them. I am the happiest person in the world when they say "yummy" to my food!"
Take a look at all the flavors:

- Valrhona 72% Dark Chocolate
- Black Sesame
- Macha Azuki (Green tea with Red Bean Cream)
- Passion Fruit
- Raspberry
- Salted Caramel
- Sumiyaki coffee
- Rose
- Lavender
- Coconut
- Madagascar Vanilla
- Ume (Japanese Plum)