This week I'm featuring Etsy Artist,
minimalista
. She's from one of my favorite places, California. She includes images of the Mexican painter, Frida Kahlo, in many of her items. I own a Frida t-shirt from minimalista. I love the individualism that shows up in Frida's artwork, her love of nature, and her portrayal of suffering. Here is an example of one of the Frida scarves from this etsy seller: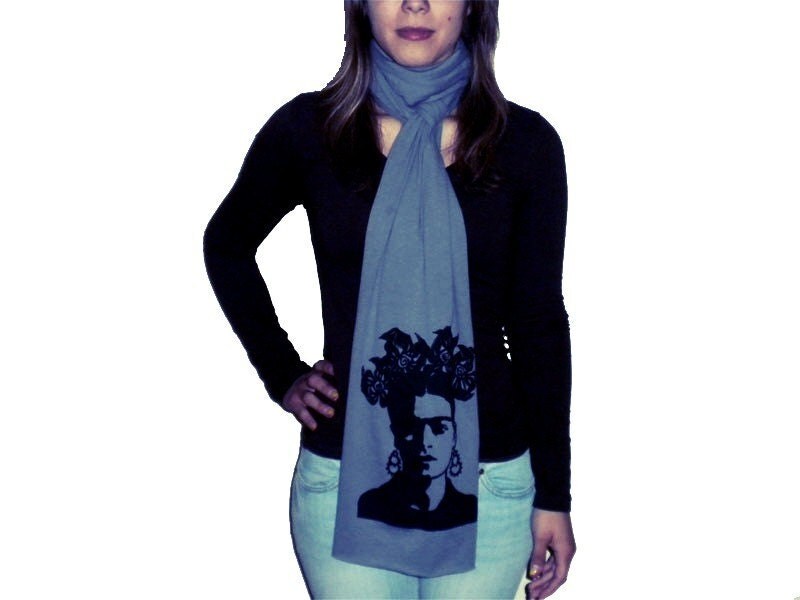 From the
Frida Kahlo
website:
Frieda Kahlo y Calderón was a Mexican painter, born in Coyoacán.

Perhaps best known for her self-portraits, Kahlo's work is remembered for its "pain and passion", and its intense, vibrant colors. Her work has been celebrated in Mexico as emblematic of national and indigenous tradition, and by feminists for its uncompromising depiction of the female experience and form.
"I paint myself because I am so often alone and because I am the subject I know best." --Frida Kahlo
This is my favorite painting by Frida. I got to see this portrait at a special exhibit in San Antonio many years ago.